Android Lollipop and iOS
Edit
With gameplay video recording can players make a video recordings of their battles and share them with their friends or upload them to YouTube. This function is only available for iOS and Android 5.0 (Lollipop) or higher but not for Windows!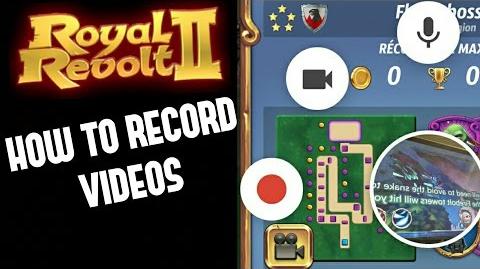 Alternative for Windows 10
Edit
For Window 10 is there a build in feature for do the same thing. The only different is that Window 10 go upload the video to Xbox instead of YouTube. Just use the game bar by pressing windows key + G on PC. You see this bar
With this you can open the Xbox app, controlling background recording, taking a screenshot, recording a gameplay video and accessing settings. You can start recording by pressing the red button.
Ad blocker interference detected!
Wikia is a free-to-use site that makes money from advertising. We have a modified experience for viewers using ad blockers

Wikia is not accessible if you've made further modifications. Remove the custom ad blocker rule(s) and the page will load as expected.